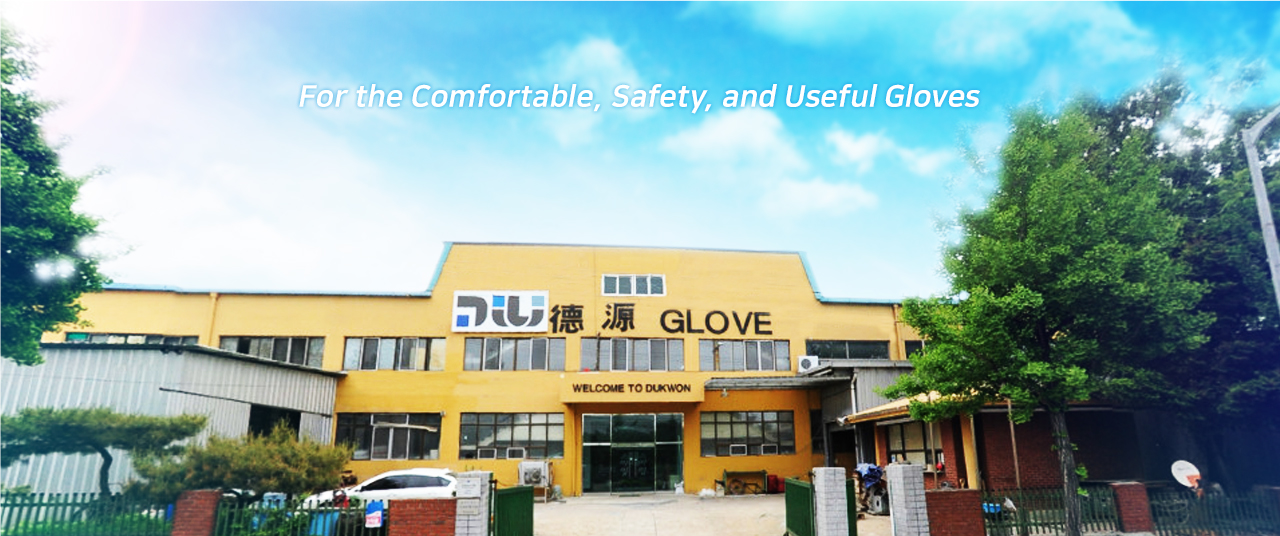 Glove Only
for Your Hand
We, Dukwon Glove, have been working hard to produce only convenient gloves, safe gloves and useful gloves since 1997. Recently, we have developed special knitting technology and natural gloves.
We are committed to continuous product development and quality development to produce more comfortable gloves and safer gloves.
We produce 1,000,000 pairs of gloves per month. The gloves are exported not only to domestic market but also to Japan, Singapore, USA, Brazil and Europe.
We, Deokwon Glove, will not settle down here and promise to do our best to produce more convenient and safer gloves with constant effort.
All employees of
DUKWON GLOVE
OverView
Capital
USD 1,500,000
Area
4,300㎡
Knitting Machine
50 Unit (Shimaseki)
Screen Line
2EA
50 Unit (Korea)
Packing Line
1EA
Coating Line
3 Line
EmPloyment
70 Person
CEO Greeting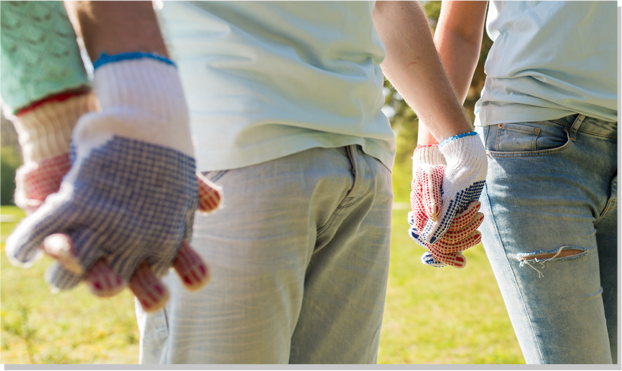 Professional(or Pro, expert) versus technician
It is extremely rare to find a "Pro" who can be admired by users/customers because of his or her technical capability.
The opposite word of "Pro" is technician not "an amateur."
Professionalism is depended on attitude not on competency.
In other word, professionalism refers to a person who is a passionate technician.
People are not interested in knowing how much you know bofore they find out how passionate you are.
Our Dukwon Gloves Company aims to take responsibility of being the professional in developing/improving
the gloves rather than being the glove-producing technicians.
Not just simply setting our goal on advancing the technology, but we will continue to bring the best gloves
to satisfy users' needs of better quality.
We may not be the first-class.
However, we will do our best to produce the most comfortable and safe gloves.
Thanks.
Vision & Mission
Achieve $ 10,000,000 sales
to deliver value for your customers, as well as quality supplies
Domestic Market
Growth of production 1,000,000 pairs/Pro months
Enough Stock Right time, Right Place
Exproting Market
Develop New Product Attack New Market
High Quality High Valuable

Secure Stable Revenue
- Hi-Safety Glove - Cut Resistance Glove
- Nature-Friendly Glove - DMF Free Glove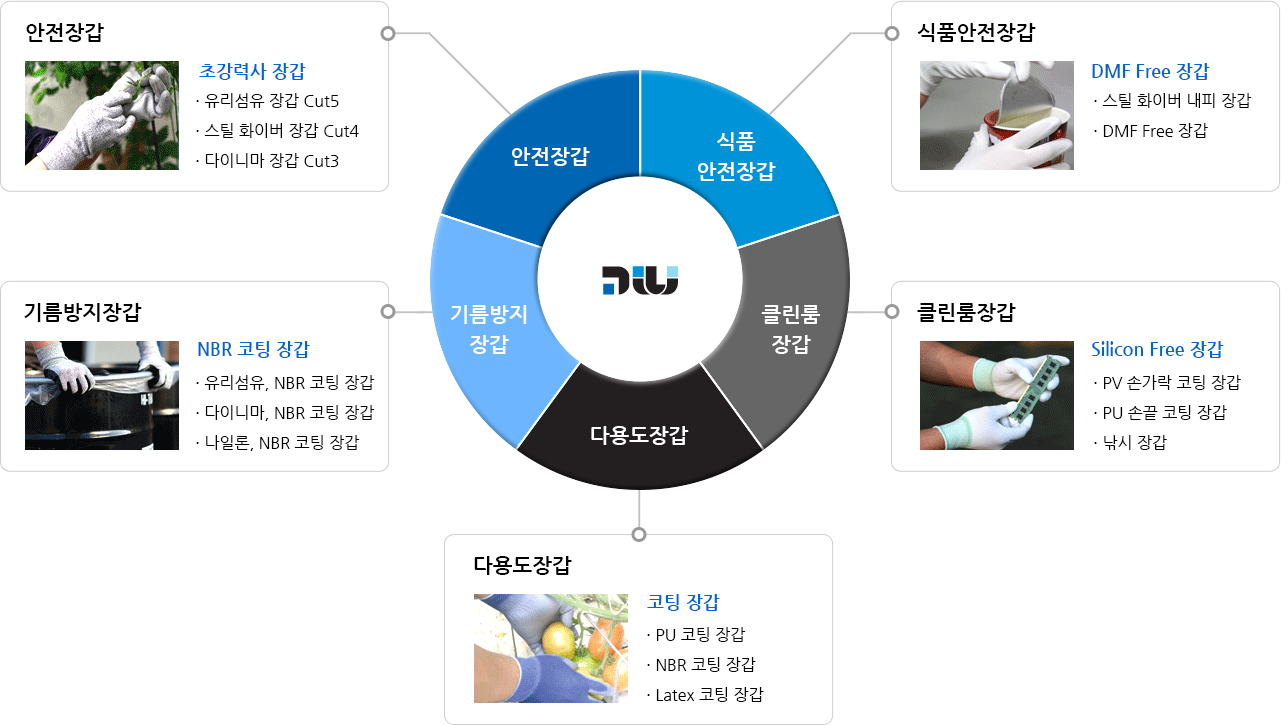 History
2013
December.
Won the Korea International Trade Association's Million Dollar Export Tower
2012
Presently.
2 Producing Line for PU Palm Dipping
1 Producing Line for PU Top Dipping
1 Producing Line for LATEX Dipping
1 Producing Line for Nitrile Dipping
July.
Establish Second Factory at Sangju-si, Gyeongsangbuk-do
- Install Process Line for Nitrile, LATEX Dipping
April.
Produce 1,000,000 Pairs per a Month
2010
March.
Acquire CE Certification - CUT LEVEL 3
Acquire CE Certification - CUT LEVEL 4
Acquire CE Certification - CUT LEVEL 5
2009
August.
Acquire ISO 14001:2001
Acquire ISO 9001:2008
2008
February.
Extend relocation at Gimcheon-si, Gyeongsangbuk-do
- Install One More Process Line for PU Palm Dipping
2007
June.
Register Patent
Way of dipping Water based PU
2005
May.
Acquire CE Certification
Nylon PU coating Gloves -
Install Auto-Printing Line -
Install Auto-Packing Line -
2004
June.
Move to Seongju-si, Gyeongsangbuk-do
- Install Process Line for PU TOP Dipping
1997
May.
Start to Produce at Gimhae-si in Gyeongsangnam-do
PU Palm Dipping Line -
Organization
We will raise
the asset value of our corporation and customers
with the rational management of humanism and thoroughly high technology.
"For the Comfortable, Safety, and Useful gloves"